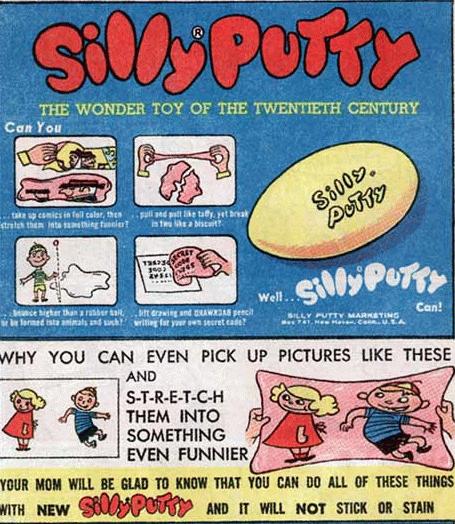 When The Doctor was a kid, his parents would sometimes buy him something called "Silly Putty." Silly Putty was a rubbery substance that you could do a lot of weird, interesting things with. For example, you could press some Silly Putty down onto the Sunday comic strips and after you peeled it back up, the comics would be impressed onto the Putty. You then could bend and stretch those impressions into all kinds of weird and grotesque shapes.
The Doctor was reminded of his youthful experiences with Silly Putty recently when he read that 31% of born again Christians had tuned into MTV last week while an identical number -31%- had not read their Bibles at all during the previous week. (1) Now The Doctor has seen his share of "Silly Putty Christians" and he wonders which is leaving a greater impression- the Bible or MTV?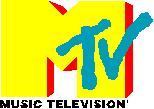 Maybe it's a good time to start thinking about the impression that your choice of music is making on you. Is MTV leaving a greater impression on you than the Word of God? It just might be making more of an impression than you realize.
"…Hinduism, and all those things, they have a lot to offer as well. All those men are like Jesus. They were a different avenue to God, and I do not believe that Christianity is the only avenue to God. I just don't believe that" (Sammy Hagar,ex-lead singer for Van Halen). (2)
You see, all of us have a set of beliefs that govern our lives whether we wish to admit it or not. These beliefs express themselves naturally whenever we interact with others. Our clothes, our speech, our appearance, etc. all help communicate what we believe about the world and they all have an influence upon others. Those whose world view centers around Jesus Christ have a certain effect upon the people they come in contact with and the same is true for those whose world view is centered around something else.
Most of us enjoy a fairly small circle of influence, interacting with people at school, at home or on the job. But there are others who enjoy a huge circle of influence by virtue of their tremendous musical talent. These groups or individuals can influence and affect millions of people and communicate their beliefs through music, videos or radio airplay.
"Hey God, there's nothing left for me to hide. I lost my ignorance, security and pride. I'm all alone in a world you must despise. Hey God, I believed your promises, your promises and lies" (Nine Inch Nails). (3)
How much does the music that you listen to influence you? Think about it: how often have you gone through a day with a popular song or lyric repeating itself over and over in your mind? You see, music has that ability embed itself within your mind. This is one reason why advertisers often use catchy jingles to promote their products. They know that a song with a nice hook or clever lyrics will effectively help you to remember their product. This is why no one can really hear a song over and over without "listening" to the lyrics as some people claim to be able to do.
This principle is not limited to commercials of course- the same can be true for any form of music whatever you happen to be listening to. With teenagers spending an estimated 10,500 hours listening to rock music between the 7th and 11th grades alone, (4) there's a lot of opportunity for a particular artist to drill their world view into your mind- and you are sure to pick up elements of a particular artist's world view eventually no matter what kind of music you happen to be into.
"Sometimes I think I'm really lost but I believe in myself. I snap out of it eventually … There's been times when I've thought about reading the Bible. I mean at some point, I will probably just do that, read the Bible. Every hotel I'm in has a Bible; I see it every day whether I open it or not …  I don't want to be pure because I enjoy doing what I do. I don't believe I want to give up my life so that I can find out if there really is a God or not"  (the late Joey Ramone of the Ramones). (5)
So does this mean that all "secular" music is evil? No, it doesn't. The problem is that a lot of secular music can only tell you where you've been but not where you're going. It can tell you how things are but not why things are- and certainly not how to fix them. At worst, it can be a platform for the promotion of a philosophy that is totally hostile towards Jesus and His teachings.
"People who are nowhere are coming here 'cause there's people they think are somewhere so everybody is like, really looking for, you know, some kind of answer, you know, where there isn't one … People don't know, you know? They don't know how to live, they don't know what to do, and they think that if they can come here and they can find out, you know, what it is … it's just like, people are very lost." (A teenager interviewed at the Woodstock Festival) (6)
The key to making good decisions regarding music lies in the words of I Corinthians 10:13: "All things are lawful for me but all things are not helpful. All things are lawful for me but all things do not edify" (NKJV). In other words, while it might be entirely permissible for you to listen to a certain song or group it still might not be a good idea.
The question is, "will this build my faith or weaken it? Does this support those things I believe in or try to tear them down?" Or as 1 Thessalonians 5:21-22 tells us, "Test everything. Hold on to the good. Avoid every kind of evil" (NIV).
Romans 12:2 tells us, "Do not be conformed to this world, but be transformed by the renewing of your mind…" Don't give some band with an anti-Christian philosophy the opportunity to impress your thinking with their worldview like a ball of Silly-Putty. Be a non-conformist instead! Orient your thinking towards God and His desires for you which are actually in your best interest anyway.
Renew your mind by exposing yourself to the truth of God's Word which is often radically opposed to what you see on MTV. Look for bands with a Christ-honoring world view that are playing what you like to hear. If you don't know of any, check with your Youth Pastor for some suggestions or send The Doctor some mail and he'll see if he can set you up.
"I've been involved with Christian rock for nearly 20 years and have personally seen the Holy Spirit change lives forever though all kinds of Christian rock music – soft and hard…(M)ost Christian rock musicians I know do not have glamorous lives. There's not a lot of incentive aside from doing what you feel God has called you to do, and sharing the Gospel with the listeners. Most do not make a living at it (I never have, yet), and it usually requires a substantial time and money investment … why then continue? Where's the incentive? Of course, it's the Lord and the Holy Spirit that keeps the bands motivated and energized to persevere through persecution. In fact knowing that, makes the persecution a blessing, and the hindrance becomes null & void – we're here 'til the end'" (Christian and guitarist Pat Nobody). (7)
(1) The Barna Report 92/93
(2) hm magazine  July/August '97
(3) Terrible Lie from the album Pretty Hate Machine
(4) U.S. News and World Report 10/28/85
(5) Quoted in Cornerstone magazine, Issue 113
(6) Woodstock: The Movie
(7) You can hear more from Pat and his band Nobody Special at the Wretched Records Web Site